Chiropractor Downers Grove IL
Welcome to Main Street Chiropractic and Wellness Center located in Downers Grove, IL. Here at Main Street Chiropractic and Wellness Center, we focus on find the root cause of pain, and working to eliminate it so when your pain goes away, it stays away! We have specialized testing and treatment protocols that allow us to use Chiropractic, Massage, Physical Therapy and Physiotherapy differently for each patient to achieve the best and quickest results. Our Downers Grove chiropractors have helped hundreds of people over the years, and would love to add you success story to the list!
---
Main Street Chiropractic and Wellness Center
Dr. DeCubellis, owner and founder of Main Street Chiropractic and Wellness Center, decided to open in Downers Grove as it has the perfect blend of community, family and it has easy access the the best in Chicagoland. Downers Grove is a great place to raise a family.

We are conveniently located in Downtown Downers Grove right in front of the parking garage on Main st, above the restaurant Ballydoyle. We are walking distance to Main Street Station as well, and an elevator in our entrance by the garage.
---
How Can Chiropractic Care Help You?
Main Street Chiropractic is different in that we offer complete care starting from the initial exam, and are known as the injury experts in Downers Grove when it comes to Personal Injury cases (auto accidents) and Workers Compensation case because of the detail we use, and the results we get.
We are focused on helping those in Downers Grove and surrounding areas that suffer from neck and back pain, those with injuries from car accidents and work related injuries, headaches and hip pain, shoulder and knee issues, and wrist and ankle issue to name a few.
---
Common Misconceptions About Chiropractic in Downers Grove
There are two major misconceptions people have about Chiropractic. First, what we do at Main Street Chiropractic is extremely safe and non-invasive, and this is emphasized by the detail we put into the initial exam and use of x-rays in the office. We make sure treatment is safe before we do anything. Second, misconception, is that all Chiropractors are the same. Dr. DeCubellis makes sure the focus is the problem, not the symptom, and the first step is making sure we have a proper diagnosis. This allows us to know exactly how long treat will be and what to do, instead of using a "lets see how it goes" approach.
---
Contact Our Downers Grove Chiropractors Today
While we are here to help, we need to see you in the office to make sure we can help specifically help you with your current problem. We also work with multiple other Doctors and specialists in the area, so even if we find we can not help your case, we can get you to the person that can! The first step is to schedule your first appointment with us, and we can start helping you get the results you want!
Monday
9:00am - 12:00pm
3:00pm - 6:00pm
Tuesday
9:00am - 12:00pm
3:00pm - 6:00pm
Wednesday
9:00am - 12:00pm
3:00pm - 6:00pm
Thursday
9:00am - 12:00pm
3:00pm - 6:00pm
Friday
By Appointment
Saturday
Closed
Sunday
Closed
Main Street Chiropractic and Wellness Center
5157 Main Street #200
Downers Grove, IL 60515
(630) 435-6461
Aetna
Blue Cross
Cigna
Medicare
United
and more!
---
Payment Methods Accepted
HOW TO FIND A CHIROPRACTOR IN Downers Grove
This guide will help you find the best chiropractic clinic in Downers Grove for you. When most people in Downers Grove decide they need a chiropractor, they end up doing a search and just picking someone at the top.
Being at the top of Google for the chiropractic search does not necessarily mean they are the best chiropractor for you. Follow the steps below to make sure you are picking the right chiropractor for you.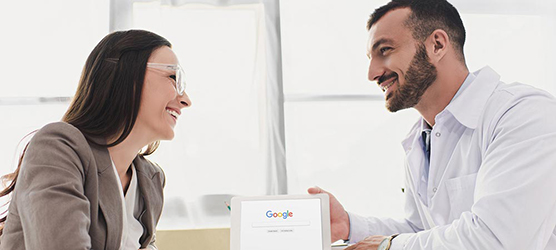 Time Needed: 5 minutes
Total Cost: USD 0.00
4 EASY STEPS TO FINDING A CHIROPRACTOR IN Downers Grove
Step 1: Open up a Google search
You will want to type one of the following in the search bar:
Chiropractor Downers Grove
Chiropractor 60515
Chiropractor near me
Best chiropractor in Downers Grove

Step 2: Review Their Website
The best chiropractors in Downers Grove put as much care into their website as they do into the rest of their office. By reviewing their website you will get a good feel for the doctor and if they are right for you.

Step 3: Check Out Their Reviews
Check out the Google Business Page of a chiropractic clinic you are thinking about visiting. It is easy for someone to say they are great, it's a different story to get other people to say great things about you.

Step 4: Give The Office A Call
Now that you have a basic understanding of what the office is about. Give them a call to make sure they fit the message that their website and GMB have been sending. You will know in a few minutes whether the office is the right one for you.